Wine Tasting Menu – Past and Present
Tahoe Tastings and the Golden Rose are proud to bring our guests on not only a tour of Lake Tahoe but also a tour through Northern California wineries! On your wine tasting tour from South Lake Tahoe to Emerald Bay, you will taste 8 different wines, beginning with a sparkling wine and including both whites and reds. We rotate our wines throughout the season to offer wines from a variety of regions, including the world-famous Napa Valley wine country as well as wines from Anderson Valley, Calaveras, Placer, Nevada, Amador, El Dorado, Monterrey, Mendocino, Russian River, just to name a few. The wines that you will be tasting on your tour have been hand selected by us from our favorite wineries in each region. We are also doing a monthly wine featured from outside of the region for an extra special tasting. The wineries chosen are high-end boutique wineries and the chosen wines are mostly exclusive to the winery tasting rooms, with the exception of the Golden Rose! We will have bottles available to purchase at the end of your trip to enjoy during your stay in Lake Tahoe or to take home to add to the rest of your collection.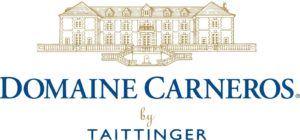 We like to start each cruise with a bit of sparkling wine from Northern California. Currently, we are pouring Domaine Carneros Brut Vintage Cuvée out of Napa. Domaine Carneros was founded by the family behind Champagne Taittinger where they began in 1987. The Domaine Carneros château is stunning and surrounded by 138 estate acres, with 350 total acres in Carneros AVA. Aromas of white flowers, apple pie, and citrus peel are enhanced with notes of toast and vanilla. The wine is elegantly structured, round and flavorful with a signature long, creamy finish. Blend of Chardonnay and Pinot Noir in the Methode Traditionnelle.

Founder and owner John Balletto of
Balletto Vineyards
started the business after the untimely death of his father in 1977, at the age of 17 growing their business into the largest vegetable farm in Northern California. Seeing a bright future for wine grape growing in Russian River Valley, John and Terri transitioned a small portion of their land to vineyards – now known as Burnside Road Vineyards where they grow a number of incredible varietals. We have poured their 2020 Pinot Gris featuring lively aromatics, delicate texture and sheer personality define this top-tier Pinot Gris. It's focused with crisp acidity and yet manages to maintain a powerful weight and presence throughout. It's the rare wine juxtaposition of light and racy carried on a sturdy and slightly hedonistic structure. All in balance. All delicious. Simply delightful. Aromatically, the wine opens with citrus and delicate slate aromas followed with darker ripe fruit. The mouthfeel is a contrast of zingy lime, perfect viscosity and subtle tannins that add texture and extend the wine through an incredible and lengthy finish. 96 Points & Best of Class – North Coast Wine Challenge, April 2022.

Bella Grace Vineyards is a family owned and operated winery in the Shenandoah Valley in Amador County, California. Doing things right the first time is the driving force behind Bella Grace wine growth. From preparing the soil with organic compost, planting nutritional cover crops, and pruning for low yields, to thinning the crops during summer, sorting the grapes during harvest, and ensuring customer satisfaction, it was important that high-quality grapes came out of the vineyard. Quality wine grapes would establish the difference in Bella Grace wines. Bella Grace has a fully-operation winemaking facility. A custom-designed and engineered wine cave, built-in 2011, houses the handcrafted current vintage – all aged in oak barrels. The wine cave serves as a focal point of the property with its 12-feet high wide barrel storage design.
Tahoe Tastings is currently pouring their 2021 Vermentino which is a traditional Italian varietal, fermented in stainless steel, this aromatic and intricately layered wine offers tempting aromas of basil, mint and pine backed by tangy, refreshing citrus flavors, a medium body and a silky texture. This was recently chosen as the Wine Enthusiast's Editors' Choice.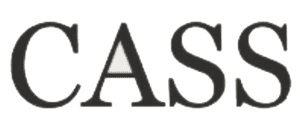 The Cass Estate Vineyard, located in the Geneseo District sub-AVA, southeast of the town of Paso Robles, exemplifies the quality of the Paso Robles region with its warm days, cool coastal breezes, and exceptional soils. Resting at 900 feet of elevation, the 145-acre vineyard is planted to 12 varieties on a large terrace above the Huer Huero River. Deposited over centuries, the diverse alluvial soils make for an expressive site that produces fruit of incredible quality. The vines on Cass Vineyard are ENTAV certified. ENTAV is an agency of the French government that is responsible for certification of winegrape clones for the wine industry in France. Vines that have been through this process constitute 90% of all new plantings in France because they are free of debilitating viruses, mature evenly, and can be matched to soils best suited to their development. Additionally, grapes in the certification process are made into wine, and descriptors of the wine are available to growers to allow for the best possible selection of vine materials.
Guests aboard the Golden Rose will be tasting their white blend "Mr Blanc" which is a classic Côte du Rhone "Blanc" has a clear lemon-green color that reveals aromas from each of the three elements. Roussanne, Marsanne and a touch of Viognier brings aromas of lemongrass, tropical fruit and poached pear, lemon curd, grapefruit, and white peach.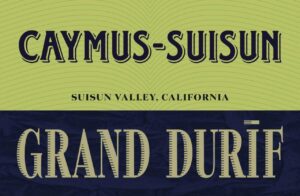 The Wagners have roots in the Napa Valley dating back to the 1850s, with a long family history of grape growing and winemaking. In 1972, Chuck Wagner started Caymus Vineyards with his late parents, Lorna and Charlie Wagner Sr. Working together for decades, they established Caymus Cabernet as one of the region's most celebrated wines. Today, Chuck continues to produce two world-renowned Cabernet Sauvignons, Caymus Napa Valley and Caymus Special Selection. He also produces Caymus-Suisun Grand Durif, a Petite Sirah from neighboring Suisun Valley. A "hidden gem" wine region only 30 minutes from Napa, Suisun has become the Wagners' second home, with exceptional growing conditions for a range of varietals.
Suisun Valley became an AVA in 1982 but is still largely undiscovered. With its pastoral beauty, family farms and exceptional vineyards, Suisun Valley holds its own promise to become a world-renowned wine region. Durif is synonymous with Petite Sirah, the widely grown grape in the Suisun (su-soon) Valley region – Caymus added "Grand" to the name for its grand style. Jammy but not too fruity, incredibly smooth, dry but not overly tannic, beautiful deep red color. Notes of plum, toasted oak, soft and totally enjoyable.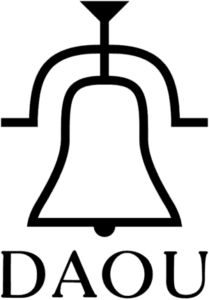 The 2020 Pessimist from Daou Vineyards presents intense aromas of blueberry, cherry, plum and strawberry with undercurrents of lavender and kirsch. The nose evolves with layers of warm leather, truffle, pipe tobacco, black pepper and allspice. Rich and weighty on the palate, this wine delivers a no-holds-barred generosity of bold fruit flavors—boysenberry, blackberry, cassis and plum, underlain by notes of rhubarb, pomegranate and damp forest floor. Subtle hints of black olives, mushroom and tamarind spice concisely complement the balanced and well-rounded flavor profile. A persistent, elegant finish lingers with red cherry and cranberry tones highlighted by hints of dark chocolate.

Born from the grit of Paso Robles, CA, Iron + Sand is a nostalgic nod to the natural draw of the historic hot springs, Iron Spring and Sand Spring, that propelled Paso Robles into a bustling destination known as California's oldest watering place. Iron and sand are also important elements in the wine's classic Paso terroir, as the sturdy iron trellising supports the bearing vines and the alluvial, well-drained sandy soils are the perfect match for Cabernet Sauvignon.
Guests on Golden Rose will experience the 2019 Cabernet Sauvignon. Dense purple in color, this wine opens with aromas of dark cherries, blackberry preserves and a dusting of coco powder and clove. On the entry, ripe, dark fruit flavors hit the palate before rounding out to earthy, rich chocolate covered cherries complemented by lively acidity and fine tannins life.

Three generations of Leonardinis have spent their life in dedication to wine. In honor of our family and craft we crested our new label with the name "Tre Leoni," or "Three Lions." The Leonardini name means "little lion" in Italian. The name is a testament to our fierce commitment to becoming kings of the wine world, an homage to the leadership and ingenuity of our parents and grandparents, an honor to the pride our family takes in every bottle. The Leonardinis are responsible for this expertly made proprietary blend of Cabernet Sauvignon, Merlot, Syrah and Zinfandel. Whitehall Lane and the Leonardini's are known for making elegant, sophisticated Cabernets. Tre Leoni, while a serious blend, is a little fun and distinctly delicious.
This blend has depth, balance and big flavors. The nose evokes black cherry pie, tar, licorice, black olives, vanilla, pencil shavings, and notes of chocolate. On the palate, it bursts with fresh blackberries, mixed berry cobbler, toasted walnuts, and chocolate-covered cherries. This wine has great texture that ultimately finishes with round, silky smooth tannins. Enjoy Tre Leoni with your next barbeque and when gathering with family or friends.
*Wines may be substituted and changed without notice.
Past wines featured on the Golden Rose: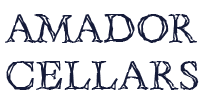 Amador Cellars is an Estate vineyard located in the heart of Amador County's lush Shenandoah Valley wine country, built in 2003. The property sits at 1500 feet elevation and spans 22 acres with rolling hills of various aspect and slope. The soils are Sierra Sandy loam and are derived mostly from granite, although there is also a significant amount of quartz. Amador County is considered a Mediterranean climate so they feature several Mediterranean Varietals like Zinfandel, Tempranillo, Mourvedre, Grenache Noir, Aglianico and Sauvignon Blanc. Currently, we are pouring their 2017 Barbera. Spicy clove and cinnamon greet you on the nose with bing cherry and mixed berry as well as fresh lavender and a mild toasted bread character. The palate is very bright yet graceful with silky texture and a memorable finish. "Best Barbera in the Sierra Foothills"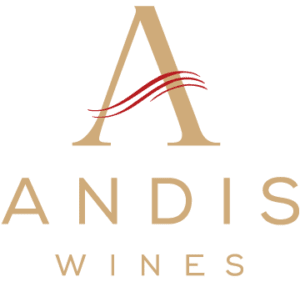 Andis Wines are located in Amador County where they have a beautiful modern 'green' winery and tasting room. Keeping with their environmentally friendly goals, they have 2 Tesla charging stations as well as an EV charging station. We will be featuring their 2016 Sauvignon Blanc, a refreshingly crisp wine with tropical notes and aromas.

Brian Arden Wines, located in Calistoga, California in the Napa Valley, have been bottling their wines since 2008. They opened their beautiful tasting room in 2015 but their winemakers are 3rd and 4th generation winemakers with vines dating back to 1886 in Lake County, California. Not only are they longtime friends of ours but we love their wine! We're excited for you to try their 2014 Sangiovese with us.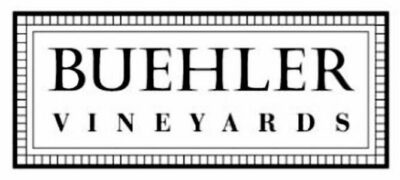 Dedicated to honesty, quality and family, Buehler Vineyards is a fourth generation vineyard and winery perched on a mountain top just five country miles east of St Helena. Situated on three hundred acres their family has been farming Cabernet Sauvignon and Zinfandel for more than four decades. They attempt to combine meticulous vineyard management and minimal winemaking techniques to create wines of uncommon complexity and depth and to present these wines to their consumers at fair and reasonable prices. Their 2018 Napa Valley Cabernet Sauvignon is crafted from Cabernet Sauvignon grown on our estate hillside vineyards (30%) in conjunction with grapes from other mature, high-quality, low-yielding Napa Valley vineyards located on the valley floor. Comprised of 100% Cabernet Sauvignon, the blend produces a wine that displays a broad spectrum of aromas, flavors, and textures that Cabernet can show in the Napa Valley. This Cab is brimming with fruit aromas and flavors biased to the black fruit end of the Cabernet spectrum: plums, blackberry, and black currant. Rich and full-bodied on the palate, this Cabernet drinks well on release but will soften and develop with additional age. For those who seek youthful fresh Cabernet fruit aromas and a more structured wine, drink it from 2020 through 2024. If you prefer the less fruity, more developed bottle bouquet aromas and a softer, more velvety wine on the palate, drink it from 2025-2035.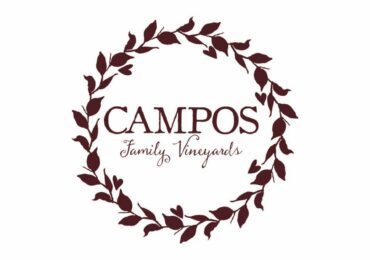 The mission of Campos Family Vineyards is to yield exceptional wines and be good stewards of the property while providing a peaceful, relaxing environment that brings families and the community together. The spiritual significance of a vineyard, with its abundant vines, branches, fruit and harvest, reaches far beyond the wine. Like a family, a vineyard is at its best when firmly rooted, well-tended and blended with love. With all of the charm of Napa tucked away close to home, Campos Family Vineyards is truly a hidden gem. Enjoy the splendor of this unique destination getaway, with its striking landscape and glorious sunsets! We have enjoyed sharing the 2017 Forget Me Not Red Blend,Estate blend of Mourvedre, Cabernet Franc and Petite Sirah aged in French and American Oak for 13 months. A portion of the proceeds of this wine is donated to Dementia Support & Care Services.
In addition to pouring the "Forget Me Not" from the Campos Give Back Series we also have poured their new Zinfandel-Barbera blend titled "Lou".  The famous "Lou" Gehrig was a first baseman who played 17 seasons in the MLB with the New York Yankees. Because he was a powerful and durable hitter, people called him The Iron Horse. In his farewell speech after being diagnosed with ALS, he said he considered himself the "Luckiest Man on Earth." Lou passed 2 years after his diagnosis.
Like Lou, baseball is life in the Piscotty family. Gretchen, along with her husband Mike were the "coaches of the family dug out" where the love of the game produced 3 incredibly athletic sons. In 2017, Gretchen was diagnosed with ALS. After a brave & valiant battle, she passed in 2018 at the tender age of 55 surrounded by those she loved the most. In her honor, the Piscotty Family started ALS CURE Project whose mission is finding a cure for this disease so that no one else has to suffer.
Cheers to you Gretchen, a true MVP and to the extraordinary life you lived with love, joy, dignity and most of all Amazing Grace. Campos Family Vineyards is honored to represent this Gold Medal 2018 Estate Zinfandel-Barbera Blend as part of our Give Back Series for the ALS CURE Project & The Lou Gehrig Society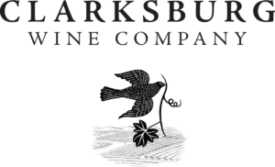 Established in 2010, the Clarksburg Wine Company is located in the historic Old Sugar Mill in Clarksburg, California. They are focused on producing a range of full-bodied red and aromatic white varietals that bring out the best of the characteristics that distinguish our local wine growing region. The 2015 Cabernet Franc is featured on the Golden Rose. A Loire Style Cab Franc, inspired by the great wines of the Chinon and Saint-Nicolas-de-Bourgueil, bottled with little to no barrel aging in the late spring the year after harvest.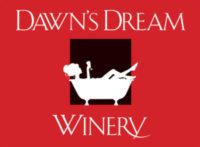 Dawn's Dream Winery, focuses on Pinot Noir, Chardonnay, and Rosé. The vineyards range from the coastal regions of Monterrey County, to the golden hills of Carmel Valley and Santa Lucia Highlands. Dawn's dream has always been to help create dreams for others by donating her product, money or time to support nonprofit organizations, both locally and globally. Dawn's passion for helping women and children equals her passion for making wine. On the Golden Rose, you will get to taste her Pinot Noir Rosé, this clean, satisfying Rosé is the epitome of luxurious refreshment.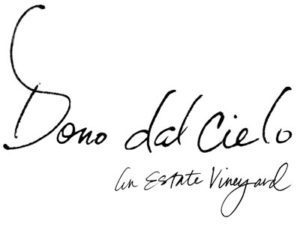 Dono dal Cielo is a small boutique winery in the Sierra Foothills crafting award-winning wines with a focus on their brilliant Zinfandels. They have great outdoor seating to enjoy a cheese platter and a glass of wine with friends or picnic on their "Zinfandel Hill". They have live music on most Saturdays in the summer and various days throughout the year. We previously poured our favorite Dono dal Cielo Zin with you, the 2014 Zinfandel which won Double Gold at the San Francisco Chronicle. We have also poured their Tã Rosé Dry traditional Zinfandel Rosé, showcasing strawberries and watermelon. Light bodied with lively flavors of pink grapefruit and rhubarb. Pairs well with herbed cod, lobster, shellfish and oysters.
Fenton Herriott Vineyards is located in the Sierra Nevada foothills at the gateway to Apple Hill, and is situated on what was once the old Pony Express Route and resides just 1/2 mile from the Smith Flat house. This region has a vibrant prospecting history, and is just a short distance from the gold mining towns of Coloma and Sutter's Mill. All of their wines are made "by hand" which is both a time consuming and an exacting task, yet truly something they love to do. Currently, we feature Fenton Herriott's 2016 Syrah, a medium bodied red wine with a wonderfully warm palate of plum and cherry aromas leading into flavors of cured cherries, chocolate, coffee and vanilla nuances which is beautifully structured and balanced from start to finish. Previously, we  poured their 2016 Petit Syrah.

Four Winds Cellars is surrounded by 100 acres of grapes from the Gerber Vineyard, which is the largest vineyard in Calaveras County. Four Winds Cellars grapes are estate grown and are from the same vineyard as Napa and Sonoma Valley notables Stagg's Leap, Rodney Strong and Carneros Creek wineries. The Four Winds Cellars tasting room is rich in history and dates back to the 1880's. Tahoe Tastings and the Golden Rose are proud to share the 2018 Cabernet Sauvignon which is dark cherry in color, with aromas of mulberry, cassis, vanilla, dark chocolate and espresso. Enjoy this full-bodied wine with rich stews, pasta, or roast dinners. Previously, we poured their 2012 and 2016 Cabernet Sauvignon.

Matthew Hatcher is the owner and winemaker of Hatcher Winery, and his wine making talents have put Hatcher on the "Don't Miss" list of Foothill wineries. He is assisted by his brother/partner, Sewell Hatcher and assistant winemaker Scotty Hancock. Hatcher Winery is located in the Sierra Foothills with the winery and tasting room in Murphys, and estate vineyards in Angels Camp and Vallecito. Hatcher wines cover a wide spectrum of tastes and are reasonably priced. Current production is from fruit grown in the Sierra Foothill region. Matt's wine making style is still evolving as he learns new and innovative viticulture and wine making practices to yield powerful, yet balanced, red wines, and white wines with classic aromas, rich textures and lingering flavors of French oak. Currently, we are featuring their 2017 Malbec, aged thirty months in French and American Oak. This Malbec has aromas of plum, blueberry, and cherry with spice tones of clove, vanilla and cardamon. Flavors of clove, toasted nuts, and vanilla and layers of plum, cherry and blueberry.

The Iron Hub label was launched in 2016 and features handcrafted estate-bottled varietals and blends. It is owned and operated by Tom and Beth Jones and their children. Tom was the founding winemaker of Lava Cap Winery and developed their style of award-winning wines for almost 30 years, prior to launching Iron Hub. Currently, we are featuring one of Iron Hub's award-winning Zinfandel's, the Clockspring Zinfandel. This is a well-balanced Zinfandel from one of Amador County's most well-known vineyards. Lovely cherry and berry aromas with berry flavors and a hint of spice and vanilla on the finish. This Zin pairs well with grilled or smoked foods including sweet Italian pork sausage and BBQ chicken. The wine will compliment a variety of medium cheeses, such smoked Gouda.
We also feature Iron Hub's Small Lot 2018 Chardonnay, with lovely aromas of pear, apricot, honey crisp apple, and vanilla continuing to unfold with a rich, creamy body and a touch of sweet oak. There is a long finish that is both smooth and fresh. 13 months in french oak.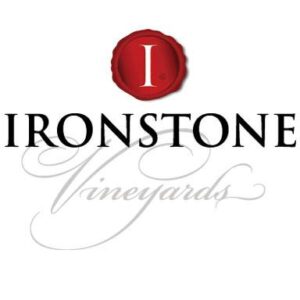 Ironstone Vineyards is a family-owned and operated winery that places as much emphasis on the natural beauty and history of our surroundings as we do on the quality of our wines. Located in Murphys, in the heart of the Sierra Foothills in California's scenic Gold Rush Country, Ironstone is a state-of-the-art wine production facility.  The winery was built in the style of a 19th-century gold stamp mill and has antiques and gold mining artifacts on display throughout the facility, they also have an amazing summer concert series in their amphitheater. We feature their 2013 Reserve Chardonnay which has an extremely concentrated tropical fruit flavor with nuances of butterscotch, vanilla, and ripe apple.

LangeTwins Family Winery from Lodi, has a long rich history of farming dating back to 1870. Their love of farming turned into a passion for wine, they are now on their fifth generation of winemakers. They believe in practicing habitat restoration and taking advantage of renewable energy through solar power at their state-of-the-art winemaking facility. We have chosen their 2014 Nero D'Avola, which is a single varietal Sicilian wine, barrel aged for 18 months to share on your tour. The LangeTwins 2014 Nero D'Avola can only be found at their winery or on the Golden Rose of course!

In 1998, Anabelle Sielecki began updating everything that had to do with her family's winery except for its most valuable resource, the ridiculously old Lujan de Cuyo vineyards. She re-christened it with her father's first name: Mendel. Partnering with winemaker Roberto de la Mota, (Cheval des Andes), one of Argentina's most respected and experienced winemakers, they produce a Malbec from 90 year old vines from the Mendoza region of Argentina that ages for a year in French oak. Their sole objective is to produce wine of unquestionable, superior quality. Roberto, son of legendary winemaker Raul de la Mota, has an impressive winemaking record and a lifetime of winemaking education and practice. Together, they choose the best blocks from their ancient vineyards, and every artisan winemaking step is rigorously performed. Extraordinary vineyards, passionate people, experience and friendship are all blended to create these truly remarkable wines. This Argentinian Malbec has aromas of sweet French oak, espresso, black plum, raspberry, and violets. The wine is full-bodied, dense, deep and chewy with flavors of black raspberry, plums, roasted herbs, and mint.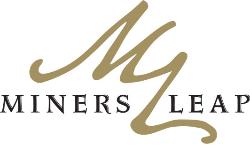 Miner's Leap is a small family winery in Clarksburg just outside of Sacramento, in Yolo County. Miner's Leap is located along the Sacramento River, setting a gorgeous backdrop for visitors of this beautiful winery. Plan on staying awhile and bring a picnic lunch along with your four legged and two legged friends to enjoy live music and the beautiful atmosphere. We have chosen to share their 2014 Cinsaut, a French grape grown on 130 year old vines in Lodi, with our guests.

Naggiar Vineyards is our favorite winery in Nevada County, located in Grass Valley, California. They are family owned and operated and their wines are estate grown. A truly beautiful location with live music through the summer and a bistro on the weekends. We can't wait for you to try one of their reserve wines, the 2012 La Boheme, their elegant Bordeaux blend that rounds out the wine tasting tour with a blend of cabernet sauvignon, cabernet franc, malbec and petit verdot. This is a small batch blend with only 6 barrels produced.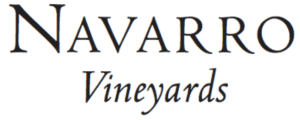 Currently, we are featuring two wines from Navarro Vineyards, in Anderson Valley. Anderson Valley is known for its cool foggy nights and warm, sunny afternoons, making it the perfect place for Chardonnay and Pinot Noir. Anderson Valley is about 2 hours north of San Francisco in Mendocino County. Navarro Vineyards has been producing wine in that region since 1974. The first is their 2015 Chardonnay, Première Reserve. About a quarter of the barrels for the Reserve bottling are new with three-quarters of this Chardonnay aged in seasoned barrels to retain fruit. The result is a rounded entry, Chardonnay flavors of poached pear and citrus framed with barrel and cellar flavors suggesting toasted pine nuts and butter. The second wine we feature from Navarro Vineyards, is their 2015 Pinot Noir, Méthode à l'Ancienne. In 2015, their vines set a light crop with small berry size, consequently, a higher percentage of the wine was aged in new barrels; almost 40% of the blend went into new oak rather than their typical 30%. Big and concentrated with flavors of dark plum and cherry with a touch of toffee and leather; great with fresh or smoked salmon. Both wines are Gold Medal winners and our guests really enjoy them as well.

Rancho Victoria Vineyard is a beautiful, hidden gem nestled in Amador County. Whether you are there for their delicious wines or an event, Rancho Victoria offers panoramic views, rolling hills, majestic oaks, and 120 acres of picturesque vineyards, on an amazing 1,100-acre ranch. Currently, Tahoe Tastings is pouring their 2015 Barbera, which is estate grown with a light body and high acidity making this Barbera seem "juicy". This has minimal tannins, a fruity demeanor, making this a great everyday drinker. Pairs well with dark meats or blue cheese.


Renegade Winery is a newer winery to Calaveras County, nestled in the Sierra Foothills in a little Gold Rush town called Mokelumne Hill. Not only do they make lovely wine but they also have microbrews on tap and a bistro inside their tasting room. Tahoe Tastings and the Golden Rose are excited to share the Shipwreck Red Blend, which is a 50/50 blend of Cabernet Sauvignon and Petit Verdot. It is fruit forward from the Petit Verdot, yet has a slightly earthy finish from the Cab Sauv. Higher in tannins, this wine will only get better with time.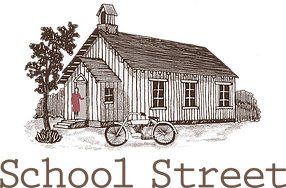 School Street was born out of the love and dedication one extraordinary teacher has shown not only to her school but also to her local community. Chatom Winery and the School Street label, are now operated by the successful Hatcher brothers of Hatcher Winery, Matt and Sewell Hatcher. Currently, we are featuring the 2013 Dolcetto, a lovely Northwestern Italian grape, which is aged twenty-four months neutral oak. This Dolcetto will give you aromas of raspberry, strawberry and cherry with hints of cedar and tobacco with bright acidy.  Full body tannins will assure this wine will last.


We will begin your wine tasting tour with us with a glass of Mirabelle Brut from Schramsberg Vineyards – America's House of Sparkling Wine, based in the Napa Valley.  This young, bright bubbly exhibits the crisp acidity and vibrant green apple/citrus fruit that is characteristic of cool-climate Chardonnay. Pinot Noir adds body, mid-palate and further richness of fruit flavor.  As with Schramsberg's single-vintage sparkling wines, all grapes for Mirabelle are grown in the cool-climate pockets of California's North Coast, including Carneros, Anderson Valley, Sonoma Coast and Marin County. The fruit is hand-picked in the early morning hours at optimal maturity. We know your tour will get off to a great start with a glass of this bubbly.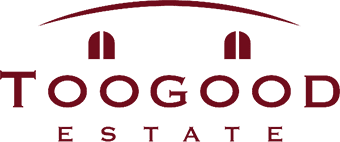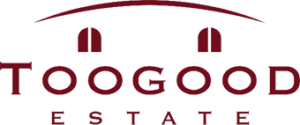 Toogood Estate Winery out of FairPlay, California in El Dorado County, has several amazing wines for any pallet. We have chosen to share their 2012 Aglianico, an estate grown varietal from their reserve collection with you. In addition to their wide variety of wines, they also have a beautiful cave in the hills which is a must-visit stop off the Highway 50 corridor.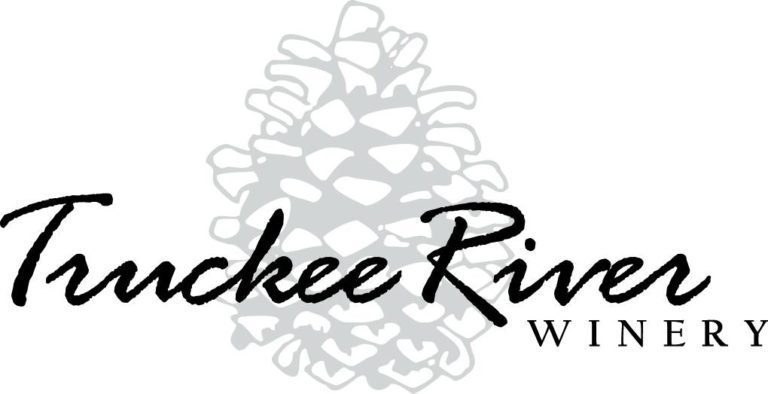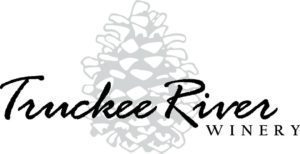 Truckee River Winery was established 26 years ago with the vision of sourcing quality grapes, bringing the fruit to Truckee in order to take advantage of the high elevation and cold temperatures to naturally cool the fermentation and slow down the barrel aging process. Thus becoming the highest and coldest winery. We feature their 2013 Chalk Hill Malbec which won Double Gold in the 2016 SF Chronicle. Coming from the Chalk Hill AVA in Sonoma County, this wine is aged for 1.5 years in 50% American and 50% French oak. This is a full-bodied wine with a deep purple hue, aromas of cedar box, violets and leather, spiced blackberry and toasted oak flavors.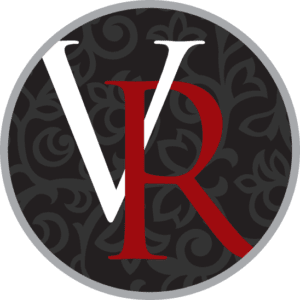 Via Romano Vineyard is a fairly new winery in El Dorado County, making rare Italian varietals not often seen in this area. Via Romano is the closest winery to Lake Tahoe that we currently feature and is only an hour drive from South Lake Tahoe, CA right off of Highway 50 in Placerville. We are currently featuring their 2019 Fiasco which is refreshing white blend of 50% Vermentino, 25% each of Fiano and Pinot Grigio. Fuji apple and a touch of lemon zest on the nose with refreshing acidity and stone fruit coating the tongue and finishing with apple and crushed basil. We also feature their Lileana Rosé, which is a rosé of Barbera. It is crisp and refreshing with strawberry, pink lady apple, a touch of cotton candy on the nose with a pleasing punch of Barbara's classic acidity on the palate, along with notes of strawberry and cranberry.
Previously, we have poured their 2018 Pinot Grigio and their 2017 Fiano, which is an intensely flavorful white grape that grows primarily in the Southern Italian regions of Campania, Basilicata, and Puglia. It has been produced since at least the Roman times and is known for its rich texture, giving wines produced from it more body than many other white varieties. This is a medium-bodied white wine with bright acidity, you will taste apple and lemon with hints of honey, tangerine, papaya, jasmine, melon, orange blossom on the nose. We have also poured their 2017 Vermentino, a light bodied grape from Northern Sardinia, Italy dating back to the 14th century. Award winning white wine with bright acidity, flavors of lemon and almond, with hints of citrus, green apple and peach on the nose.